Urgent Needs \o/ Profiles \o/ Community Initiatives
CHILDREN OF GOD EVANGELISTIC MINISTRIES (CGEM)
Evangelist J. Aaron Wright, of Monrovia, Liberia, West Africa, is Senior Pastor of the Salvation Tabernacle of Faith, and the founder of the Children of God Evangelistic Ministries (CGEM). He is married with two daughters and four foster sons. His wife's name is Joyce Angeline Wright. To his friends he is known as Pastor John.

Evangelist Wright started part-time in the ministry in 1993, Then the Lord gave him a vision to make salvation real to the world at all costs, based on Acts 1:8. As a result he formed this ministry, CGEM, and continued his work for a circular organization to support his family. In 2004 the Lord directed Pastor John to throw himself full-time into the ministry he had begun. As of November 30, 2006, he did so.

Evangelist Wright began a fellowship in their living room in July 2007, which grew into a church in a community school with a membership of 134. They still meet in the school, but continue to grow, and have named it the Church is Salvation Tabernacle of Faith.

Their country, Liberia has fought a civil war for 14 years, which has destroyed lives and much property, and left many orphans and widows. So the mission arm of CGEM caters to 16 orphans and 3 widows in their church circle.

Their major activity is soul-winning. They train village evangelists and place them in their own respective villages. They baptize the many new souls won to Christ, and establish fellowships where the village evangelists serve as ministers. Even now, they have 185 souls won to Christ, and awaiting baptism in Rivercess, Grand Bassa and Bong counties. Remarkably, this is all happening with volunteers.

CGEM is a incorporated and accredited by the government of Liberia, and they are expanding further through evangelism, education, and also with plans to give agricultural training and relief by developing the farmers' skills. They also try to build peace and human relationships, and to set women up with small businesses so they can support their families.

This thriving and growing ministry is in need of a strong prayer and financial support base. These are ways you can help and have an eternal impact on many lives.

Details on their Operations;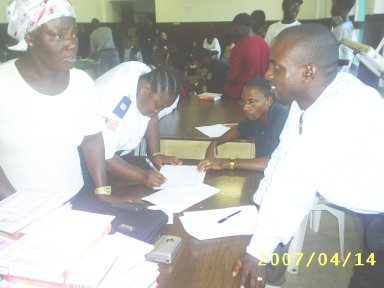 I. Evangelism - Evangelist Wright has a burning desire to get the gospel to the people. They use mass evangelism, such as crusades, and a cassette discipleship program. They also seek to reach the police, fire service, immigration, and other security people. And they plant churches.

II. Education - they have begun the West Africa Christian Training Institute (WACTI) in conjunction with The Way of the Master. They also produce literature and tracts to distribute. Their literature ministry is in cooperation with Manna Publications and the Revivial Movement of the UK..

III. Peace and Capacity Building - consisting of a Community Medication Center, TOT Workshops/Seminars, and conferences.

IV. Agriculture - they have 150 acres and two lots of land, on which they train farmers how to plant cassava, plantains, etc. and use more productive farming methods.

V. Relief and Development of Human Resources - this is basically humanitarian aid, when they have something to give, distributing medicines, wheelchairs, and so forth, and caring for orphans and widows.sss (See the photo story page of when they distributed a shipment of wheelchairs to handicapped individuals).

The above are in addition to their church and Bible Institute;
Salvation Tabernacle of Faith (STF),- which is planting its first branch and needs a building of their own.

The Bible Institute, West Africa Christian Training Institute (WACTI) - teaches Biblical Evangelism, Missions, Christian Leadership, Empowerment for Ministry, and Conflict Transformation. The Institute runs a certificate program and a diploma program, and has already had two graduations.

More exactly then, here are their needs; which of these could you provide?
1. vehicles, a jeep and a bus
2. regularly supporting partners in prayer and gifts
3. funds and materials to operate their programs without hindrances and serious lack
4. missionaries to come help with finance, administration, farming, programming, and training in music.
5. funds for a building project
6. funds to construct the campus for WACTI
7. funds to support all their pastors and the very salary of Evangelist Wright.

To contact Evangelist J. Aaron Wright and GGEM use the special forrm HERE.

See Photo Story - Wheelchairs Distributed to the Handicapped.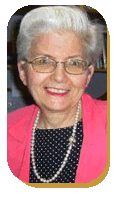 Your Hostess
Lessons in Giving