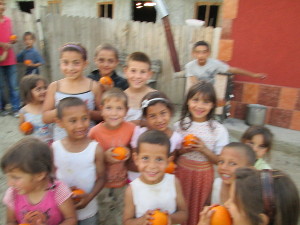 Bread of Life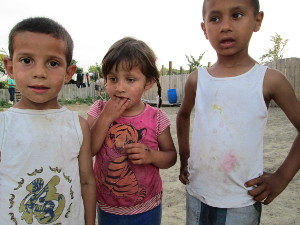 Q. What makes Bread of Life unique?
A. Bread of Life's aim is not to be unique but to be effective. The goal of BOL is to help the poor and helpless in Romania physically and spiritually. 10 years ago Bread of Life's founder Cecil Pagel established an orphanage in Brosteni, Romania at the request of the town's mayor. Prior to the orphanage there was no humane option for local orphans some of whom were found locked in a room.
When children first come they typically have to be treated for lice and/ or internal parasites. Dirty clothes are exchanged for clean. Hunger and uncertainty are replaced with hot meals and the carefree security which are every child's birthright. Today visitors to the orphanage find a lively group of about 100 healthy children with hope for the future.
Q. What is life like for children who call the Bread of Life orphanage home?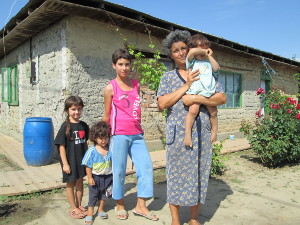 A. The children share a room with kids their own age and gender. Room mothers take care of the children in their group even keeping watch while the children are sleeping. The children participate in regular devotionals and learn Bible stories.
Many Romanians are employed at the orphanage cooking, cleaning, repairing, supervising, etc. The children also help with the work of keeping things going including keeping the wood furnace burning in the winter, working in the kitchen, garden, and on the nearby farm owned by BOL. Older boys deliver meals to poor elderly folk in the village on bicycles.
After graduating high school BOL sponsors some of the young adults to attend college in Bucharest. These young men and women are expected to maintain a family relationship with Bread of Life staff and their caregivers by helping at the orphanage when school is out, seeking advice for major life decisions, and being accountable for their activities.
Besides the orphanage what else does Bread of Life do in Romania?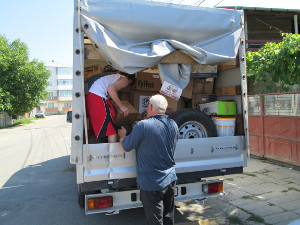 A. Because BOL has a shipping warehouse in Texas and a receiving warehouse in Romania we are able to receive containers of humanitarian aid. From this resource has grown the Feeding Center program. We help set up and then supply Feeding Centers typically in a small village church and operated by volunteers from that church. Poor children whose families cannot provide adequately for them can come and get one high nutrition meal daily. Winter coats and school backpacks are also given to these children as supplies allow. There are now over 2000 kids being fed daily. Family packs with food aid is also sent to whole families through some of our centers. One of our centers is actually a leper village where those afflicted with this devastating disease live out their lives away from the rest of the world.
What does the future look like for the Bread of Life ministry in Romania?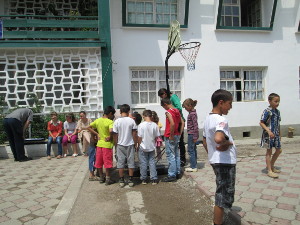 A. Ministries in Romania consistently report that they are pulling back operations and programs because the world economy has driven the level of donations down. Also, Romania is no longer in the public eye as it was when communism first fell. Bread of Life wants their presence in Romania to be constant, effective, and expanding to serve more poor children, sick, and elderly. Our needs include regular and one time financial supporters, child sponsors, and donation of goods. Food, clothing, and personal hygiene items are among the most needed items.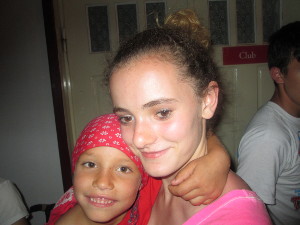 Special Request: Currently most support comes from the U.S. Recently organizations in the UK have sent much needed help: equipment for our new bakery and food supplies. If just one volunteer from the UK stepped forward to become a year round volunteer and a voice for BOL that one person could do much right from home. We need a champion, someone who can love kids he or she has never met and passionately go to bat for them. How? By networking, calling, emailing, promoting, and looking for anything good we can give these kids. Can you give 10 hours or so per week? If so please contact me.
Your fellow volunteer. Eric Honea
Phone: 1-630-362-9094
Website: BoLorphanage.org