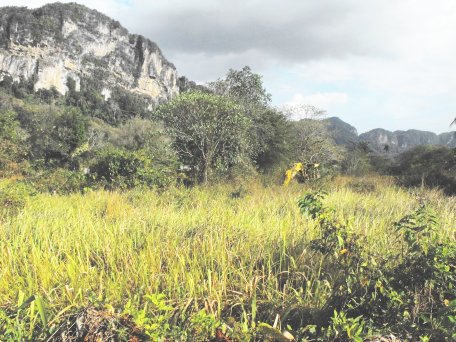 Eagles' Rest - Janene and Rommel Ala in an Interview with the Global Nomad
Questions for Eagles Rest:
Q. There are many wonderful charity projects around the world. What is distinctive about Eagles Rest?
A. Eagles Rest is seeking to address a previously unrecognised need for Asian Pastors and their families, as well as other Christian workers, to find a place of rest and restoration. Particularly those who are living in poverty and hardship and would otherwise have no means to find relief. They may be in need of basic medical assistance or some form of counseling, if so we hope to address these needs too. These national workers will be referred by others on the field and then found sponsorship to enable travel and accommodation with us. It is not designed for those who can afford to book in somewhere for a family holiday or sabbatical.
Q. In what part of the world does Eagles Rest work?
A. Eagles Rest is located in the province of Phang Nga, Thailand, ten hours south of Bangkok and less than an hour from the Phuket International airport. This is a central location in a land that provides religious freedom. In some ways Thailand serves as the hub of South East Asia, allowing easy entry from many surrounding nations. Guests will come from countries such as Myanmar, Laos, Cambodia, Vietnam, India and Malaysia as well as Thailand.
Q. How did Eagles Rest come into being?
A. Eagles Rest was born of personal experience; Rommel grew up knowing first hand poverty as the son of a Baptist Minister in The Philippines. Our four children also have known many of the situations we are hoping to address in the lives of others. Some of these include losing their first mother through cancer, coping with hunger, and lack of medical and other basic needs through poverty. As I (Janene) was serving with YFC (Youth For Christ Asia Pacific) in Bangkok, my member-care heart began to recognise this need. So in different ways both of us were prepared and ready for the vision which God placed in our hearts soon after our marriage in Bangkok four years ago.
Q. Give some examples of feedback and response to your project so far?
When we first presented the concept to a group of mission representatives in Chaig Mai 4 years ago they were excited that something was going to happen. The (then) head of Barnabas International, Lee Hoskins, sought us out offering to assist in any way they could as we moved forward. The Asian nationals we have discussed Eagles Rest with have been thrilled to think that this need is close to finding fulfilment. They know too well that burn out and disillusionment is on the increase among their own people serving Christ in rural areas. Our Board Members are all Thai Christian business people who are committed to this vision.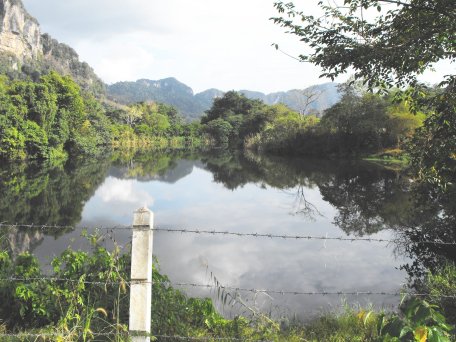 Q. Are there current plans for expansion?
We can do nothing but expand! At present the Foundation is in the process of registration. When that is complete we will seek the Lord for funding to purchase the land and begin to build. At present we are functioning in a limited capacity through the generosity of a Thai pastor and his family in a small local church. You can read more about this on our web site.
We also seek permanent team members to work alongside us and share the vision.
Q. What is the biggest challenge for Eagles Rest? 
I hate to say it but, Ongoing financial support through each stage of the establishment of Eagles Rest is our biggest challenge. We would love to see God's people share this burden and reach out to help their Asian brothers and sisters.
Q. How can folk get involved right now?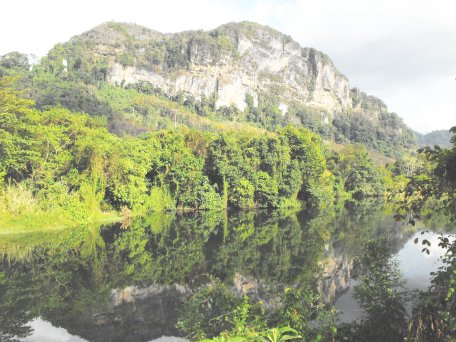 There are many ways! The first is always PRAYER.
Pray that the registration will not be delayed. Pray for the pastors who even now cry out to God for relief for themselves and their families.
Stay informed through regular prayer letters.
Consider a one-off OR regular financial support. Choose to finance a particular project. Paypal is available through the web site.
Maybe your group or family would consider sponsoring a pastor or a whole family (see web site for details)
Refer someone from any of the target countries who needs this type of opportunity (again, refer to the web site)
Come and check us out – short term mission always a possibility.
Spread the word to friends and acquaintances that have a heart for God's people through mission. They may be available to join us here in Eagles Rest in one of the many roles we seek to fill.
Any further information or questions, please just ask! We are only an email away.
Janene Buckley-Ala (and Rommel, Colleen, Stephanie, Jefferson and Nicole ALA)