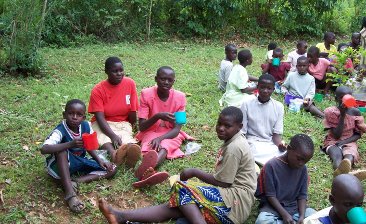 Home of Peace Orphanage in Kenya
Home of Peace
There are many wonderful charity projects around the world. What are the distinctive of Home of Peace?
The Home of Peace Children's Home is situated in rural Kenya and provides a home for 80 very vulnerable children. Without the home these children would be either living on the streets, begging and stealing or in all likelihood would have died.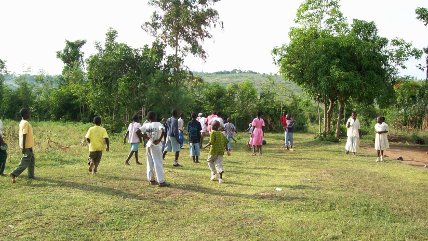 An English church first became involved with this ministry in 2004 when it was just a room with a few children sitting and sleeping on the floor.
In 2010 the church felt that they could not continue to support this work financially due to the many demands on the church finance. After much prayer Marilyn White (The manager of Christian House Sitters) agreed to take on the responsibility for all the finances and for the training of the staff. She is now part of the management together with James Onyango and is in contact with them a few times a week.
How is your Management and staffing structure set up?
Our management team consists of Marilyn White (The manager of CHS) and Elder James Onyango (an elder in the community and in the local church).
Elder James, as part of the management team, with Marilyn. oversees the work of the leadership team and keeps Marilyn fully updated. The leadership team consists of Christine the House Mother, Erick the Administrator and Acting Social Worker and Hellen who is our First Aid Nurse and Activities Coordinator.
Erick was an orphan who had lived as a street child from the age of about 7 years. When he was about 10 years old he was rescued from the streets and taken into a Christian Children's Home in Kisumu which is about 40 miles from Siaya.
Erick did his schooling and studied business administration. He is also an English interpreter.
He agreed to leave Kisumu and join Home of Peace in Siaya as their administrator. It is very unusual for a street child to finish his schooling and then help run another children's home.
Are there current plans for expansion?
The new child protection laws mean that this children's home will need to be registered and brought up to the required standard. Each child will need their own bed, mattress, bedding and mosquito net. Mosquito nets are urgent as there is malaria in the area.
They will need additional dormitories and a kitchen and staff accommodation. At present all the cooking is done outside, the children used to have to use a field as their toilet but in the past year we have built 2 toilet blocks, we have also built and furnished a nursery room for the youngest children, provided all the children with bedding and mosquito nets, supplied as many beds as we can fit into the existing rooms although this still means most have to share a bed and we have erected a security fence around the entire home to protect the children.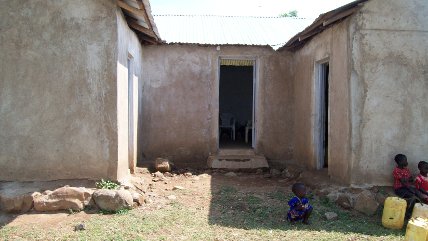 Christian House Sitters is run by Ray and Marilyn White. All income is from this ministry goes to the children's home and is carefully accounted for.
Marilyn is working very hard to raise funds and to get sponsors for the children. She also needs funds to build additional dormitories, a kitchens, etc. These are needed in order to apply for registration with the Kenyan government.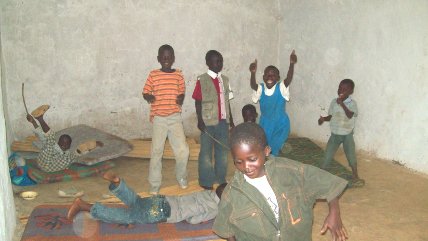 Marilyn grew up in Zimbabwe spending about three months a year for five years on a mission station and then moved to South Africa. She lived in Africa for 35 years before moving to the UK and loves Africa and African people and really wants to save this orphanage.
What is the biggest challenge for Home of Peace?
Sponsorship for the children and funds for the needed facilities.
How can folk get involved?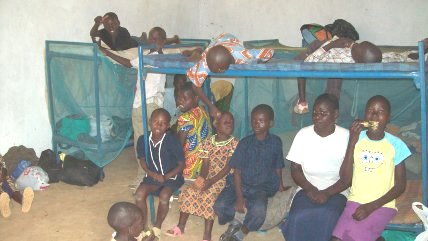 Either by sponsoring a child at £16 per month or by an occasional gift towards the work. Note until all the children have sponsors the money will be used towards feeding them all. We can give you details of a child to pray for and once all have sponsors your gift will go to that child.
Donations can be made through PayPal at www.christian-housesitters.com
For more information please email Marilyn. [Before the circled/a symbol and the domain name, christian-housesitters.com, place the word "Manager" to create her address].
[Note: Home of Peace was originally known as Home of Hope Orphanage, in case you were looking for it by that name. This information is current as of September 2012, from information provided by Marilyn and her husband].