On Eagles Wings Project
Siegfried Klassen is the Operation Mobilization Field Leader in Uruguay, South America. He and his family have been working on a special project on a large working farm.
Siegfried writes:
God has been so good. We are advancing. Much work is being done on the farm at this time for the up keep of the fruit production. We are going to have our first harvest this year.
Pray for us at this time of preparation for the plans and building project to begin. We need wisdom of how to hire the building team and get the work set up for this next stage.
We are also praying for more finances to come in. We were able to pay cash for the farm. We have a little more left over. We would love to raise the next 75.000 for the houses and apartments on the pictures. (We still have 13000 in our matching fund. If any one would like to contribuit to these next needs, up to the first 13000 will be matched with another 13000). We share them with you and ask you to stand with us in this adventure with God.
We are also in need of purchasing some equipment for the building and setting up of the whole project. We need to purchase a Tractor that is equiped with a front end loader and a back hoe. We need a cement mixer and a cement block maker. This will cost about 20.000 dollars. Pray that God will help us find the right equipment for the right price and the funds for it. These machines will allow us to do most of the building with much less labour costs and much quicker. We will be able to do most of the work with our own hands, and not having to hire expensive construction companies. Some work than can be done by volunteers.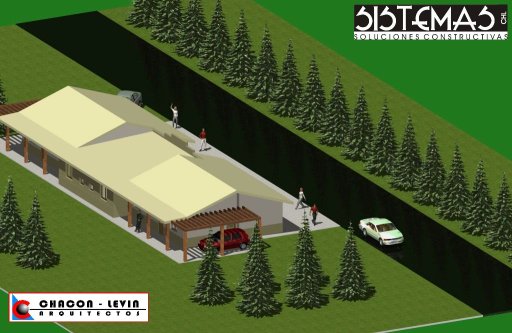 Again I want to thank each one of you for helping us in any way.
 Siegfried Klassen
OM Uruguay Field Leader